01.2023
Pin-Up 33, New Americana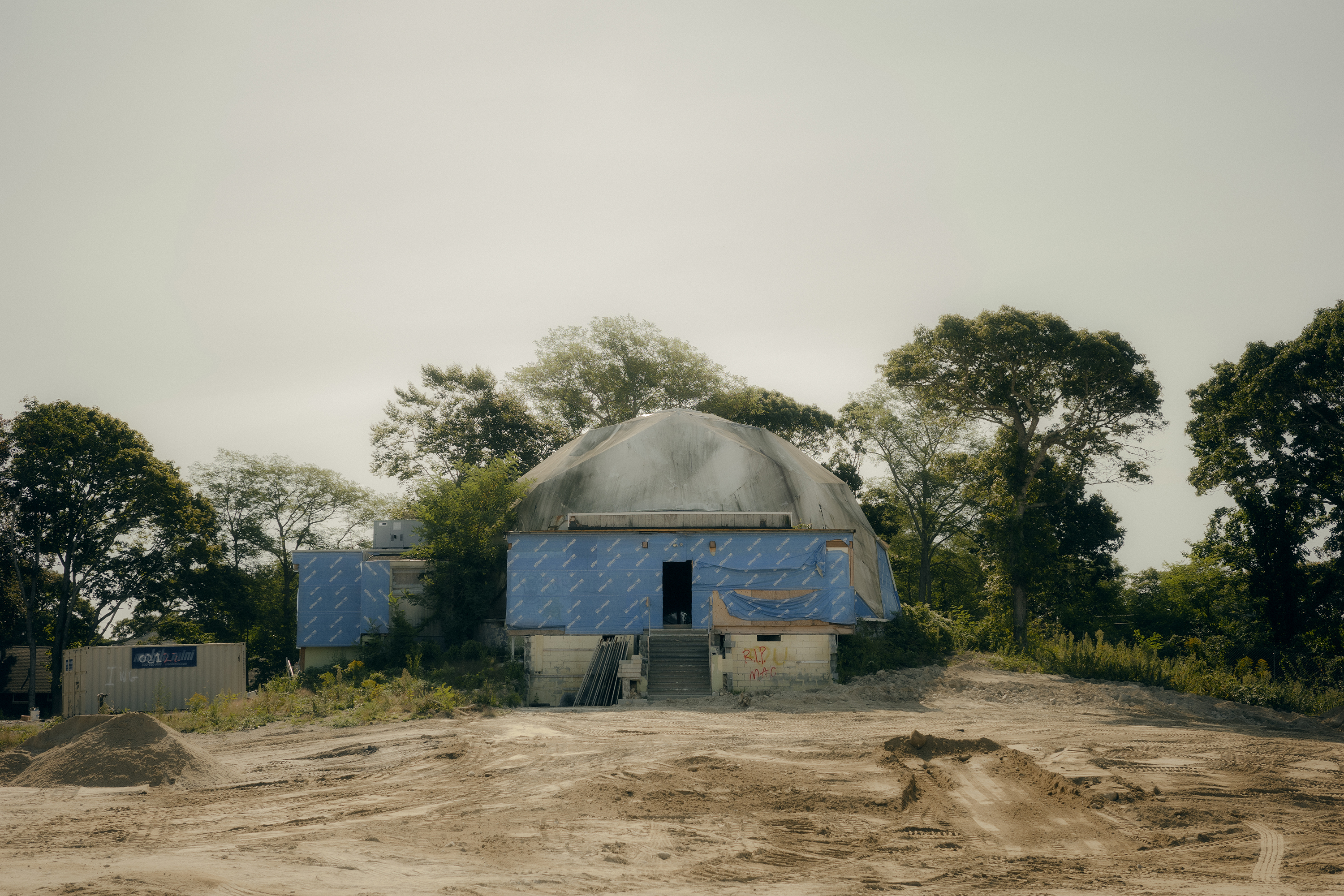 Fuller's dome looks uncannily like a wetu, the typical shelter built by the Wampanoags, the Native American tribe that has inhabited the Cape for more than 12,000 years. Made from saplings, with swaths of bark and cattail mats covering the domed frame, wetus are circular, not only to reflect the cyclical nature of life but because it is the shape that most effectively regulates temperature. Softly perched on the ground with the shallowest of foundations, wetus prove how, whether knowingly or not, Fuller's futurist ideas are deeply embedded in the long history of these lands, and how central this unassuming strip of coastline has been in the development of new modes of architecture.

From Pin-Up 33, New Americana
Words: Rachel Hahn
Photography: Aaron A. Binaco
©AAB
---
04.2022
Ideas of Electrification
'The gasoline engine is an aggressive machine; the driver, controlling it with his physical skill, tames it, making the speed his own, so that he can exult in the activity of "going." The electric car is more closely associated with the rational pursuit of "traveling smoothly" than with the subjectivity of "going." It is a machine that inhibits the driving—or engine-controlling—aesthetic, one operated according to a dispassionate will to travel in the shortest and most energy-efficient manner… it is expected that technology will shift transportation from the "driving" paradigm, grounded in an active desire to pilot the vehicle, to the "mobile" paradigm, guided by the desire to travel safely and efficiently.'

- Kenya Hara, Designing Japan
Images made at the Rivian plant in Normal, IL ©AAB
---
'It's hard to describe the setting of the Hatch House, with its panoramic view of the bay, perched on the edge of a kettle hole, with a vernal pool below, and its untrammeled west-facing hillside which takes in the sunset over the water. Since it's in the National Seashore, surrounding development has been frozen since its construction. The cottage itself is a matrix of cubes. Some are single and some combine to make bigger shared spaces. The cubes are connected by outdoor decks that seem to dematerialize due to the decking being laid on edge; making the whole seem to hover a few feet above the ground. The rooms open and close with shutters of different sizes to regulate temperature, air and sun.'

- Peter McMahon, Cape Cod Modern

During the pandemic and while in quarantine I spent much of the fall lost in the rhythms of the Hatch House — this short celebrates the history of the structure, its people and the land it occupies.
Filmed in fall of 2020 ©AAB
---